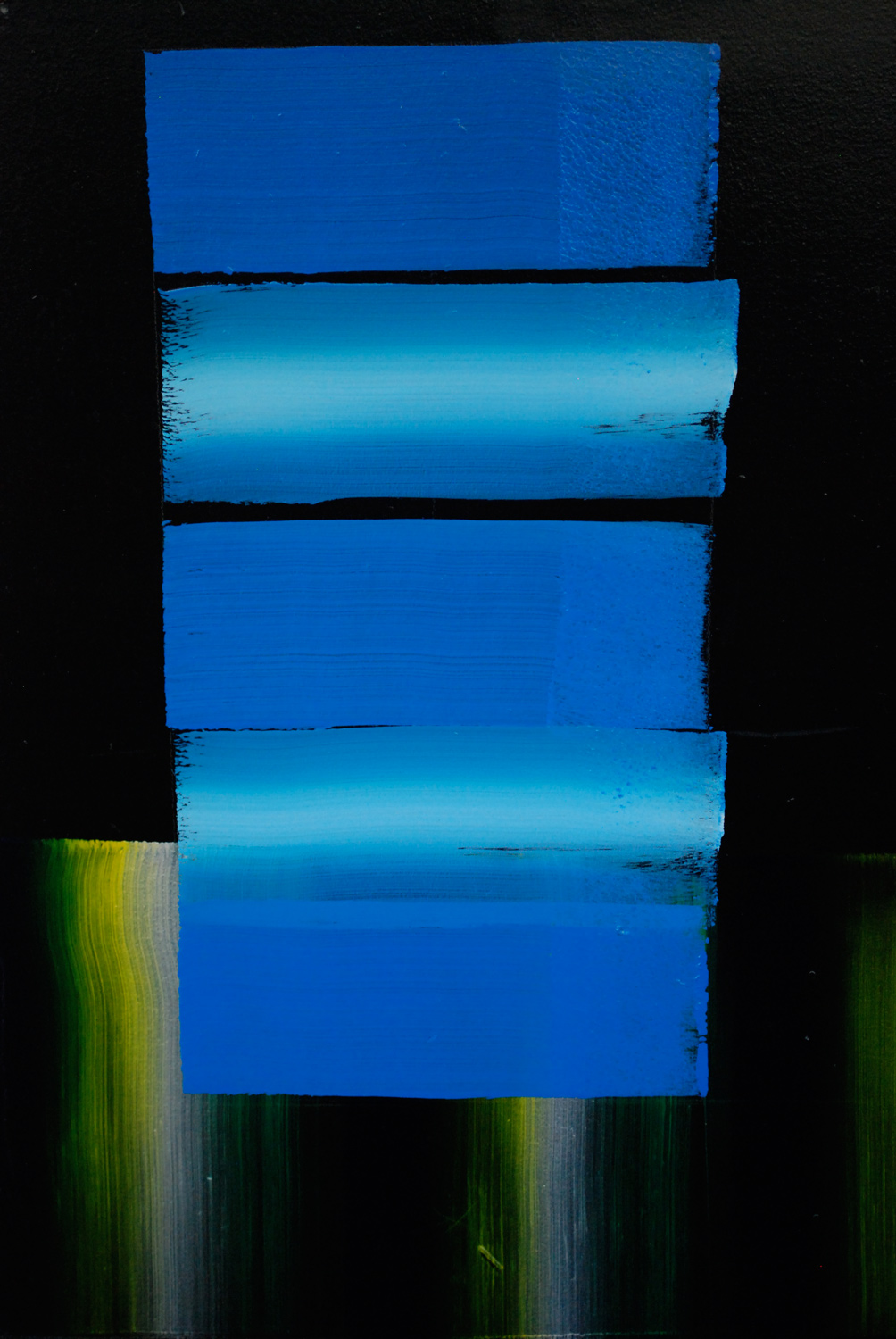 In 2008 Porteous was commissioned to turn the Atrium site's construction fence into an artwork. It would be called Prelude, the first part of a three-part concept. Developed in parallel with the Big Red Box, this artwork became an ephemeral local landmark during the months of construction, and would eventually become one of the permanent artworks within the building. Prelude was a vision of abstract shapes that would shift hues in relation to one another against the black background, exploiting the reflections of rainbow pigments that changed colour depending on the angle of view.




Client: Jawl Enterprises
Architect: D'Ambrosio Architecture + Urbanism
800 Yates Street / Atrium
Victoria, British Columbia



The floor mosaic Interlude was conceived during the architectural design process, as a response to the shape of the Atrium structure's space and the sweeping gesture of the interior ground floor. It consists of large two-dimensional shapes picked out in black and grey marble squares. These black "islands," along with the flowing mortar-joint pattern that underlies them, articulate the sweep of the floor plane by rotating in response to the implied fluid current of the curved walls above. Interlude is completed by two disc-shaped sculptures of salvaged wood that can be used as seating, as well as the oxidized steel rings that form the address "800" outside the front entrance on Yates.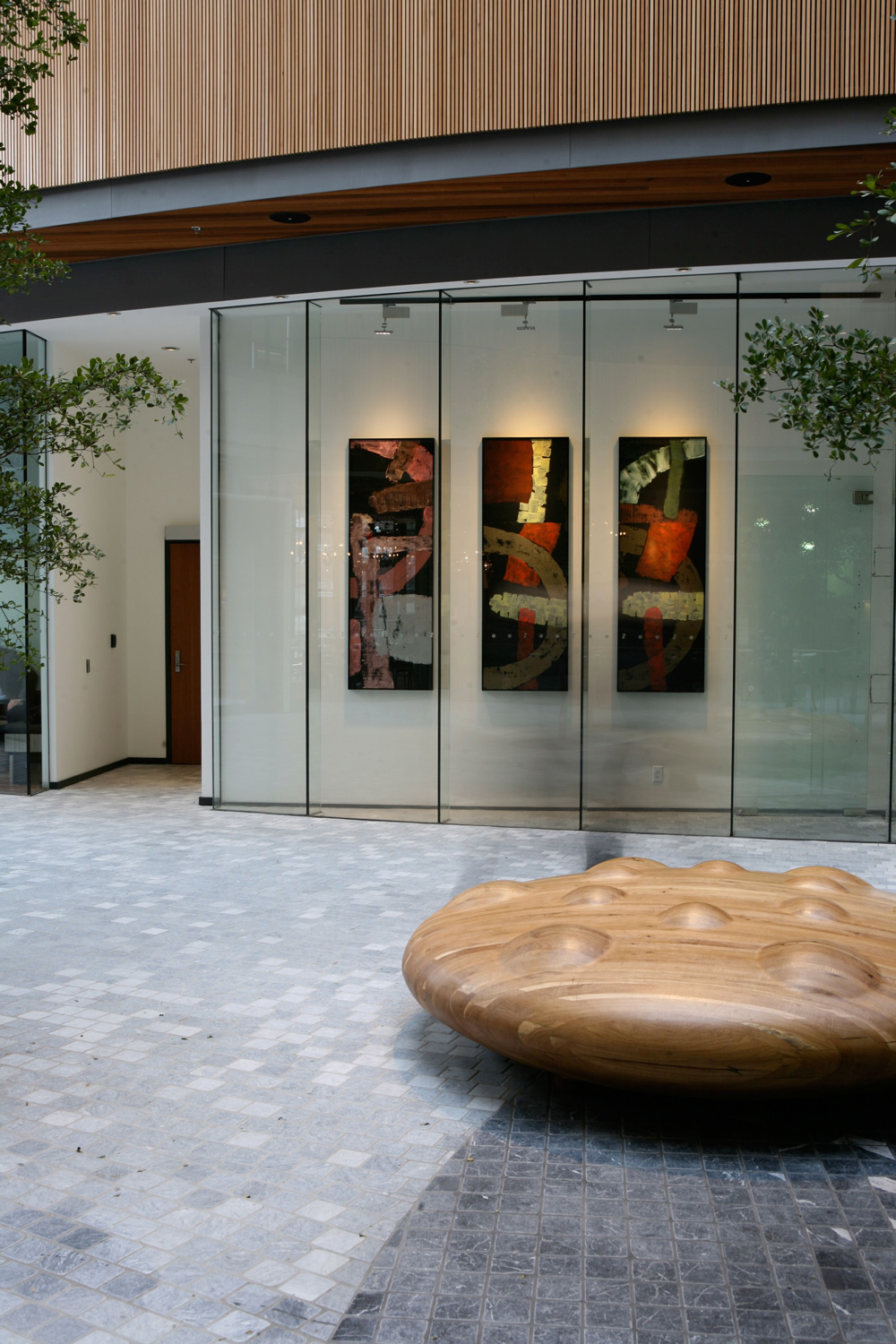 The three paintings prominently displayed in the main Atrium space are part of Coda, a series of large works created by the artist using the former sections of Prelude. Porteous selected, edited, and recomposed portions of the coated plywood mural to produce the Coda paintings. The pieces were then framed and selectively placed on each of the Atrium building's 9 levels (including the underground parkade) as permanent artworks.

© Bill Porteous Studio
All rights reserved